Bio Info & Pics – Carole Ohl
Here's some info to chew on about Carole Ohl
Illustrator of I Heard Your Dog Died: Imaginings for Those Who Have Lost a Pet
Graphic designer Carole Ohl lives in Dayton, Ohio, where she runs Bead Stash, a bead store. She became a certified Zentangle® teacher in 2010 after a beading friend bugged her to check out the drawing technique online. She authors the Tangle-A-Day Calendar published by Braughler Books. See more of her tangling at openseedarts.blogspot.com.

What attracted you to Zentangle®?
I love that Zentangle because it is an art form that anyone can enjoy. It requires no art of creative skills, yet it allows people to feel the joy of creating art. Beading and Zentangle are very related to me. "One stroke at a time" and "one bead at a time," each stroke or bead is a building block of sorts. There is structure, but plenty of room to create new patterns with both. The Zen of doing something repetitive seems to open the creative side of the brain to ask "what if." And if the judgmental side of the brain can step away, the creative side can move forward fearlessly without concern for what the outcome may be. I love the gift of fearlessness that Zentangle gave me.

You're one busy lady. How do you juggle it all?
One day at a time. I also try to let things float away that are no longer relevant. That means stepping back to look at old things in my life. Even something as simple as getting rid of an old blanket can create room for something else. So when something falls away, I know that the runway is now clear for what's coming next, no matter what it might be. I also try to keep "shoulds" at a minimum. Shoulds take up lots of usable space and creates anxiety, which sucks the energy right out of me. Those things take up space that can be used for more meaningful or relevant things.

Anything in particular that really keeps your juices flowing?
Inspiration between people. That's why we opened the bead store. It's fun to watch (or be part of) people getting excited about a color, or a new design. It's a great connective feeling.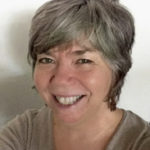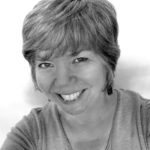 Photos Carole Ohl

Want more information? E-mail speak@ramblingdog.com
Save