Rambling Dog Publications creates, curates, and shares information for people passionate about animals. The goal? Deeper connections with the critters we love, big and small, tame and wild, and everything in between. Curious? Join our ramble for thoughtful perspectives on human-animal relationships as we dig up interesting information from near and far.
Human-Animal Relationships
Rambling Dog explores the physical, mental, emotional, and spiritual aspects of human-animal relationships and presents those findings to curious readers. We investigate diverse perspectives on animal-related issues and encourage respectful dialogue in order to benefit both people who love animals and the animals that love them.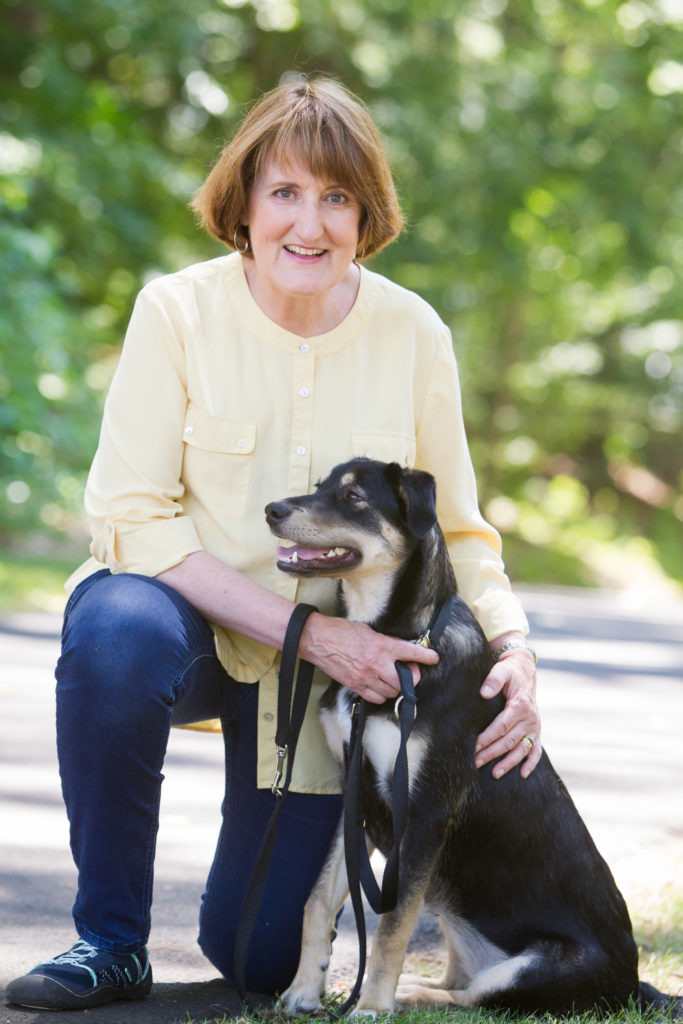 The Kennel Keeper
Family lore holds that author, journalist and photographer Bonnie Kreitler's deep connection to animals began even before she started talking. As a child she devoured books about them. She began a career writing about them following a degree in Agricultural Communications from Michigan State University and has been at it ever since. Learning to meditate led to studies of intuitive techniques and energy healing including animal communication and reiki. She returned to her publishing roots when she started Rambling Dog Publications with a mission to help animals help people by exploring their multiple levels of connection.
The Rambling Dog
Meet the dog that inspired both our name and logo
Tory was one of 11 coal-black pups born to a German shepherd mom who escaped for a tryst with the muscular hulk of a yellow Lab next door. She burst onto earth eager to learn and experience everything about life from beginning to end. She grew into 105-pounds of boundless energy and curiosity with a goofy charm that endeared her to all she met. She is one of the dogs illustrated in I Heard Your Dog Died and included, along with their stories, in the Pet Journal with Stories & Coloring Page coming out in Summer 2019.